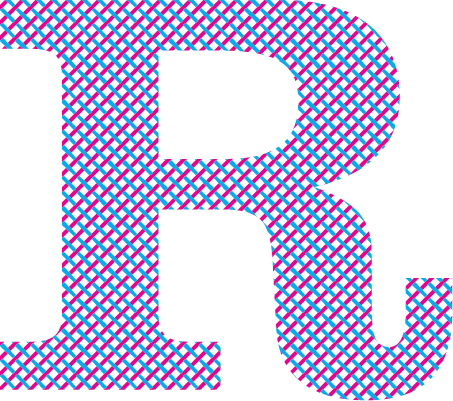 I have over 20 years of project management and client communication experience. As a creative director, strategist, designer and manager I help create experiences, craft interactions and build brands. 
I have an extensive background in web and print design, enterprise web applications, logos, brand marks, corporate identity, advertising and communication collateral.
I am a US Citizen living in London with a UK Visa and Work Permit. Sponsorship is not required.
Web, Enterprise, Brand Development and Design
• 20+ years of team and project management
• Brand and Corporate ID development
• Conceptual design and process iteration
• Complex interactions simplified
• User Experience and Interface Design (UX & UI)
• User Testing, Content Analysis, Auditing
• Wire frames, site maps, and prototypes, high fidelity
• Print design, annual reports, brochures, books
Clients:
20th Century Fox, American Express and American Express Funds, Arscentia, AT&T Mobile, Attik, AXA, BondBook, Chase Manhattan Bank, Cahner's, Chemical Bank, Classmates, Copperfin, Doremus, Draftfcb Seattle, Drees, EddieBauer, élan, Expedia, Factors Group, Guardian Life Insurance of America, HP, Hot Shot Media, JP Morgan Chase, Just Answer, Legg Mason, Liberty Mutual, Lord Abbett, Market Intelligence, Merrill Lynch, Microsoft, Oppenheimer & Co., Organic, PayPal, Pfizer, PhotoWorks, Pravda, Publicis, RedSkyBlueWater, Safeco, SBK Records, Schering-Plough, SurLaTable.com, Turner Construction Company, UBS Bank, Verizon, Washington Mutual, Wells Fargo, Wunderman Network/Y&R
2018-Present:
Transition from US to UK
Safeco & Liberty Mutual, Consultant, UI/UX Designer: Consumer and enterprise web application design and web sites. Desktop, mobile, responsive, agile and waterfall. Brand standards, red lines, QA, concept, prototype, design and brand library. Focused on front and back end web applications, login and registration processes.
2011-2014:
San Francisco, CA - Wells Fargo, Hot Shot Media, Attik, Copperfin, Doremus
2005-2011:
Seattle, WA -  Expedia, AT&T Mobile, DraftFCB, Eddie Bauer, Microsoft, Classmates, RedSkyBlueWater, Sur La Table, Washington Mutual
2003-2005:
Cincinnati, OH - Powers Agency
DeSola Group Inc., Vice President, Design: Brand consultant, strategist and print and UI/UX designer for Fortune 500 companies. Built, pitched and maintained strong client relationships. Specialized in nomenclature, conceptualization, design, content culture, product placement and creation. Project management, identity guidelines and creative/production supervisor. Creating and executing marketing strategy and project benchmarks to attain goals and surpass expectations.
Hub Graphics Group, Designer: Design for Film, Video, Publishing and Music Industry. Responsible for design of media packaging, posters, advertisements, book jackets and P.O.P. displays.
University of Kentucky 1981-1988
Fine Arts, Graphic Design and Art Studio
Concentration in Computer Science and Art History.
Design Portfolio:
rwl3.com, Password: RLM3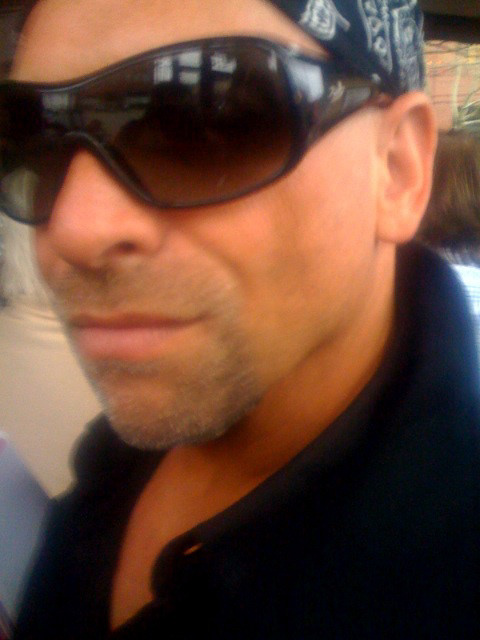 I had a meandering college experience. My first chosen field of study was Electrical Engineering. My Mother worked in insurance. My father was an engineer and scientist at IBM. He worked on ancient machines called typewriters. It was this early exposure to electronics, engineering and business that led me on that path. I was the kid that took everything apart.
Bored that actual engineering did not happen in the first 2 years of school, I switched over to computer science. I aced programming but grew bored with the introductory classes and took some art classes and then switched my major (didn't tell my parents for a semester). Eventually confessing, they worried that I would have no actual career, so my parents insisted I look for a way to generate income besides trying to sell painting or sculpture or waiting tables. So I took graphic design classes along with studio classes. This path blended the analytics of computer science and engineering with the creativity of fine arts. This is who I have always been.
As soon as I was able to, I moved to New York.  I got my first job at a small design agency, HUB Graphics with some great clients in the entertainment industry. We did movie posters and ads, cardboard displays in movie theatre lobbies, album covers, hundreds of book jacket designs.
After a few years, I moved to a boutique branding agency, The DeSola Group, where I was very lucky that I was able to work on many types of design projects for mostly banking and Fortune 500 clients. Packaging, signage, marketing materials, annual reports, web sites, information kiosks, brand identity and standards. The company focused on bank and insurance company mergers and their identity branding needs. Thrown in was a back end custom research tool.
I learned so much about business, teamwork and interacting with clients. I am proud to have been a part of a great company and the fantastic support I was given.
After 9/11, New York and the world of banking and insurance was very guarded and changed. Like so many others, I had a different perspective on my career and life in New York. So in 2003, I decided that it was time for me to move on and do something else. Eventually, I found myself on the west coast in Sonoma, California. From Sonoma, I went to Seattle then San Francisco and finally back to Seattle.
I consulted on front and back end web sites. A different take on the agency work I did in New York. It wasn't so much branding as the application of brand but also more of the enterprise web applications.
I've had some great jobs. Some startups that failed and some that were successful. I had several agency and corporate design positions.
I've learned it's the people that make success. There are good and bad corporate cultures. As a designer, I consider myself an educator. Educating clients, the design team, partners from all aspects of business.
I am a collaborative designer. I've worked hard. I'm happy planning strategy, working on the big picture. Exploring all aspects of design. I've enjoyed my time being the creative person in the room. Helping businesses move forward.
​​​​​​​